There is so much to do we'll have to come back…..
If you're looking for what to do in the Lake District- check out our different pages that cover and enjoying the scenery, wanting a shot of adrenaline or you simply want to experience some of the culture of the Lake District- all can be accommodated within 48 hours in the Lake District…… just.
Getting around has never been so easy without a car- electric bike, bike hire, bus or hire the community car!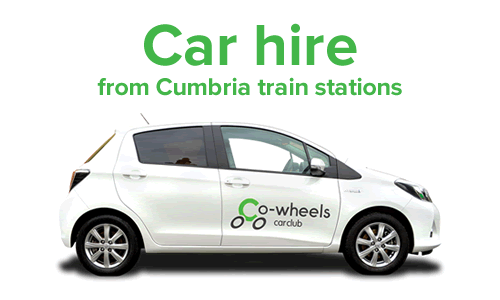 Our guide is based on what we feel the guests who stay here at our bed and breakfast in The Lake District enjoy and what they feedback to us. It is not the definitive list and there are many web sites to check out other activities which may suit you. Go Lakes the Cumbria Tourism web site, the Lake District National Park or the National Trust are three web sites we recommend
There are events throughout the year- festivals, workshops, tours and all sorts. We try to keep up with what's happening but let us know if you want something posted
There is nothing that the Lake District doesn't cater for from good food, relaxing times spent looking at some wonderful gardens, short strolls, ultra sporting events, shops, tours, guides,and some unusual and wacky things. Needless to say we do have some rain- got to keep those Lakes filled- although the South Lakes isn't the wettest place in Cumbria or the UK but we do offer some ideas of what to do in the rain.
As well as pages covering the culture of the Lakes, we offer advice about those seeking something more adventurous, ideas about how to relax and enjoy the scenery and how to get around if you don't have a car.