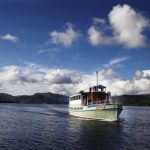 We say to guests no need for Sat Nav just go left at the top of the High Street and right just past St Mary's church and they head for the shores of Ullswater- a hidden gem that has been compared to Lake Lucerne in Switzerland and described by Wainwright as "that loveliest of lakes, curving gracefully into the far distance".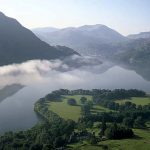 Through the Troutbeck valley, over the Kirkstone Pass and drop down into Glenridding where you can sail gracefully up to Howtown and on to Pooley Bridge on one of the Ullswater Steamers that date from a century and half ago (and 10% discount as you're staying at 1 Park Road).
Great quiz question; which late did Donald Campbell set world water speed on in 1955? Everybody would say Coniston when it's Ullswater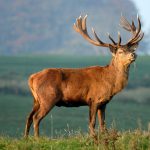 Ullswater has rickety jetties, lots of woodland valleys, wild life, and carpets of wild flowers- it was on these shores that it is thought Wordsworth wrote "Daffodils"- and you're world away from Bowness and cities.
No crowds thronging and wondering aimlessly with mobile phones , no lake crowded and packed with moored boats, few coaches, little traffic but amazing scenery, peace and great walks along the Ullswater Way
The Ullswater Way is a 20 mile walking route around the lake and can be accessed at different points by getting the Steamer for example to Howtown or Pooley Bridge