From London to Windermere …by train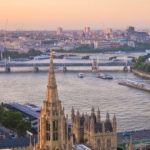 London to the Lakes in just over three hours? It's not the stuff of dreams, and it's definitely the most relaxing way to start your holiday here.
Leave the car at home, and not only do you get here faster – you skip the stress of road works and hold-ups and all the other joys of the M6.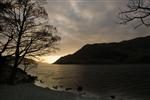 And once here, without a car you see the Lake District at a pace that enables you to appreciate all the glories of the hills, lakes and mountains, and there's no need to "keep your eyes on the road".
Our visitors walk from here onto the fells around Windermere. Or they walk down to the lake shore and take a launch to Waterhead, or the ferry to Far Sawrey and the delightful paths leading to Wray Castle. Sometimes they might catch a bus, or book a trip on our own minibus service, the aptly-named Mountain Goat.
And they love arriving by train.
Our luxury bed and breakfast in the Lake District is only a short walk from the station (though the route does pass a significant number of really good pubs and cafes, which can turn it into a slightly longer walk). We love The Crafty Baa for great food, wine and more than 120 craft beers.
Visitors love arriving on the Lakes Line into Windermere station, a picturesque branch line (that would have gone further into the heart of the Lake District but for the objections of a chap called Wordsworth. But hey, we won't bear grudges after all this time.)
But what our visitors from the south don't realise is that it's only just over three hours by train from London to Windermere.
We are very well served indeed by trains on the West coast main line, heading ultimately for Glasgow. There's just four stops in between London Euston, and Oxenholme, where you change for Windermere. (Yes, just four: see our sketch. Warrington, Wigan, Lancaster and Preston.)
And on the branch line the train calls at the tiny stations of Kendal, Burneside, and Staveley on the 10 minute trip to Windermere. Overall journey time: as little as 3 hours 13 minutes. There are departures every two hours throughout the day.
So if you take the 8-30 from Euston you could be enjoying brunch at 1 Park Road by 1pm and then head off to the hills by 2, or to the local spa.
You could try the Co-Wheels scheme where a car is waiting on the station forecourts at Windermere and Oxenholme – and you get a free registration. Or by arrangement, we can pick you up from the station.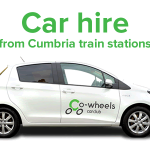 Give it a try. Just imagine, a holiday that doesn't involve the M6…what's there not to love?
Book with us now for the best price.